ENGLISH
Haha, it's now my turn to be hiatus, hehehe... . Tomorrow I'm gonna have to go to Malang, East Java on business trip (wkwkwkwkw, LOL) and a short vacation. This week is also gonnabe exhausting. I'm gonna go back to Yogyakarta on Saturday when on Sunday morning I gotta catch a train to Bandung. Damn!!
Actually, my original plan was so exciting. Two days in Malang, two days in Kediri (since my dad would compete on a table-tennis competition there), then on Sunday I went to Surabaya to catch a flight to Bandung. However, last Sunday the owner of Gudang Garam (which was the sponsor of the competition) died causing the competition to be suspended. Damn. So there was a change to the plan and all things went to the boring way: catching a train to go back to Bandung. Grrr... :(
Yah, there is nothing I can do now... . See you next Saturday, hehehe... :)
::: my meal at Cok Diam last Saturday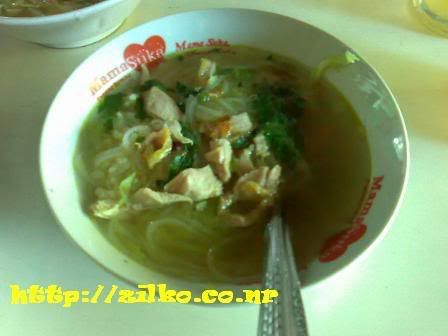 ::: soto Kridosono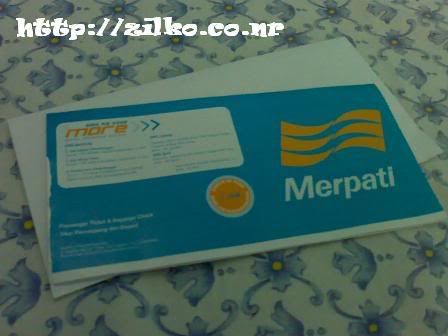 ::: unused Merpati ticket (SUB - BDO)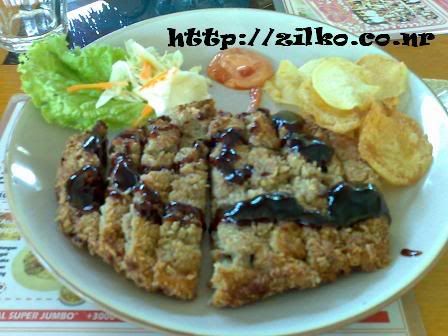 ::: Beef Katsu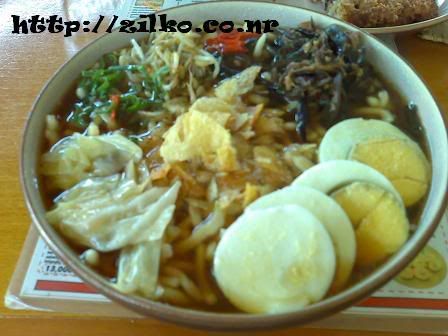 ::: Ramen I ate yesterday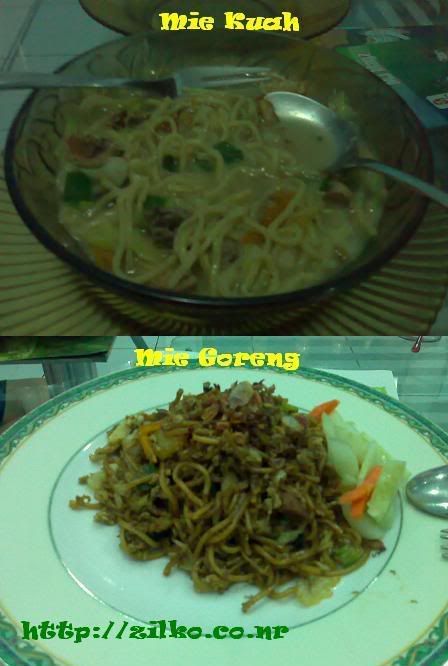 ::: Mie Jawa

BAHASA INDONESIA
Haha, sekarang giliran saya yang hiatus, hehehe... . Besok aku mesti pergi ke Malang, Jawa Timur untuk perjalanan bisnis (halah, wkwkwkwkw, LOL) dan liburan singkat. Minggu ini akan menjadi sangat melelahkan. Aku mesti balik ke Yogyakarta di Hari Sabtu trus hari Minggu pagi mesti naik kereta ke Bandung. Sialan!!
Sebenernya rencana awalku tu menarik banget lho. Dua hari di Malang, dua hari di Kediri (soale papaku mau ikutan kompetisi pingpong disana), trus hari Minggu nya aku ke Surabaya untuk naik pesawat ke Bandung. Namun, hari Minggu kemarin pemilik Gudang Garam (yang merupakan sponsor dari kompetisi tersebut) meninggal dunia dan hal ini menyebabkan kompetisinya dibatalkan. Sial. Makanya jadi ada perubahan di rencanaku dan semua hal berubah menjadi menyebalkan: naik kereta untuk balik ke Bandung. Grrr... :(
Ya sudah lah, mau gimana lagi... . Sampai hari Sabtu besok yah, hehehe... :)